The Photoresist Market that Japan Occupies a Large Share: Promising Photoresist-related Stocks
July 11, 2023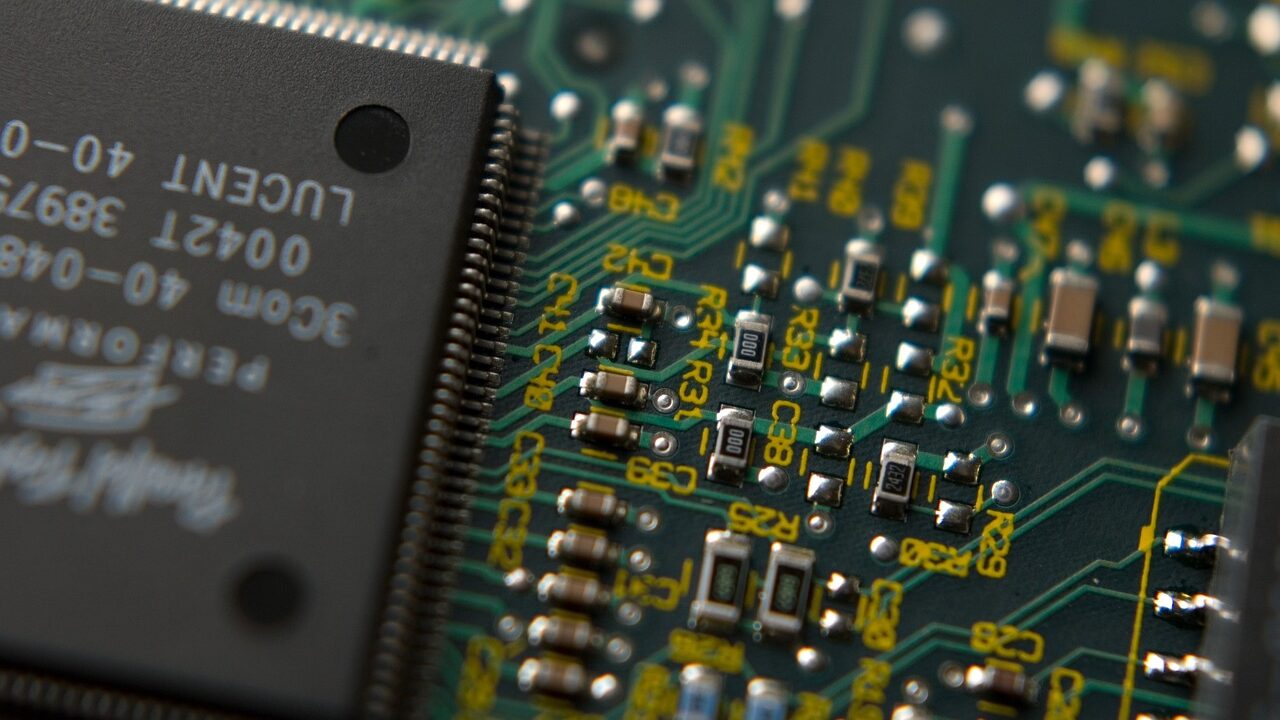 On June 26, JSR, a major semiconductor materials manufacturer, announced that it would accept a takeover bid by the Innovation Network Corporation of Japan (INCJ), a government-backed investment fund. Innovation Network Corporation of Japan will conduct a tender offer (TOB) for over 900 billion yen.
JSR will be delisted from the Tokyo Stock Exchange's top market, Prime, and will concentrate on cutting-edge fields. The public-private partnership are going to foster industries important for economic security(*1).
(Figure: JSR Logo)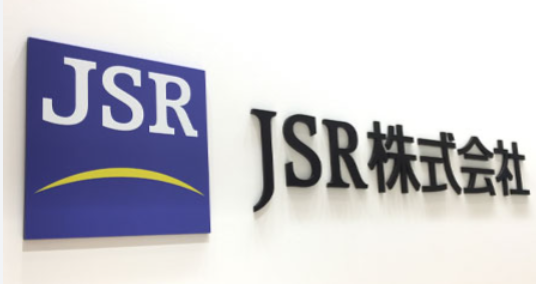 (Source: JSR)
Investment money is flowing intensively into companies engaged in semiconductor materials. Tokyo Ohka Kogyo has seen its share price hit a new high since the beginning of the year.
While the semiconductor-related sectors, which have been the mainstay of the market, are seeing profit-building in the near term due to special demand for AI-related products, the market is focusing on materials-related sectors, which have been relatively late to the game in this field.
In the market, short-term investors, mainly retail investors, are investing semiconductor material stocks in a rush, following reports that the Innovation Network Corporation of Japan (JIC), a government-affiliated fund, will acquire JSR for about 1 trillion yen.
In particular, Tokyo Ohka Kogyo is famous for the world's top-class product competitiveness in semiconductor photoresists, and its presence is suddenly growing as a brand that follows the national policy(*2).
Then, what is the photoresist? Let me explain about it.
The photoresist is one of the essential chemicals for semiconductor manufacturing. It plays two major roles. Simply put, it is a process similar to making a rough sketch for a painting:
Forming electronic circuits on the silicon wafers that make up the semiconductors
Protecting the areas where electronic circuits should not be formed
Photoresist is a chemical agent that reacts chemically with light from fluorescent lamps and other sources that we are exposed to every day. Only the chemically reacted areas can form electronic circuits. This is what is called an IC chip(*3).
So, how is, and has been photoresist market going on?
(Figure: Photoresist of Photolithography)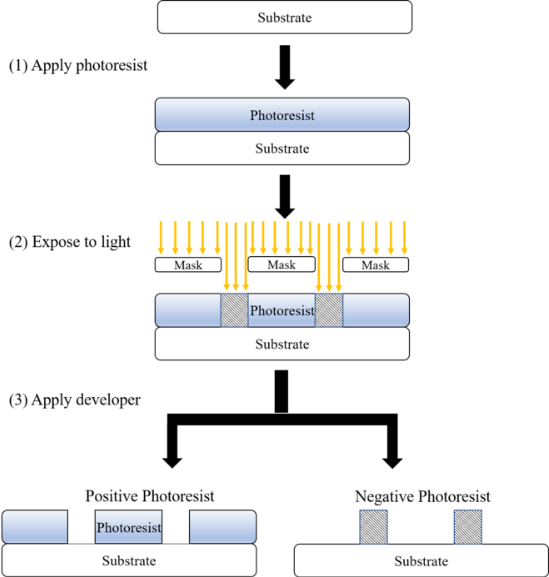 (Source: Wikepedia)
According to a study on the global market for photosensitive resins and their raw materials conducted by Fuji Keizai, g-line/i-line, KrF, ArF, immersion ArF, and EUV photoresists used in semiconductor front-end processing will be in demand in 2020 due to increased nest egg demand and remote working affected by the new coronavirus infection epidemic. Demand increased for monitors, tablet terminals, and notebook PCs.
In addition, demand increased in semiconductors for related equipment and SSDs for data centers due to the spread of 5G communications, resulting in a year-on-year increase in the market.
In Europe and the United States, demand for photoresists is stable due to the spread of UV inkjet printing, and in China, the shift from solvent inkjet printing to UV inkjet printing is continuing to expand the photoresist market, which is forecast to grow 88.5 percent over 2020 to $3,095 million by 2026.
The color resist market covers photoresists used for RGB formation of color filters for LCDs. The photoresist market is said to be almost linked to the area base of display shipments, and in 2020, the market structure, which had been oversupplied, will collapse due to LG Display's withdrawal from the LCD business and the postponement of full-scale operation of 10.5-generation panel production lines in China, and the market for photoresists, including color resists, will be affected by a decline in prices of raw materials. The photoresist market has shrunk as prices of raw materials, including color resists, have fallen.
Although prices of some raw materials are expected to gradually decline, the company expects continued growth in the market due to strong volume-based growth. In additives, photoinitiators are expected to grow steadily in the market due to firm market conditions and increased demand, especially in China(*4).
Additionally, we have good news on July 29th. Japan and the EU will begin sharing information on government support measures for semiconductors. Each country is promoting domestic production of semiconductors with massive subsidies in order to strengthen economic security.
To avoid oversupply, the two countries will exchange information on the scale and details of support, with the aim of establishing a clear distinction in the types of semiconductors produced(*5).
The future of photoresist market is expecting, and you have to pay attention to Japanese companies manufacturing photoresist.
*1 https://jp.reuters.com/article/idJP2023062601001004 
*2 https://minkabu.jp/news/3640182 
*3 https://leonel-prochemeng.com/semiconductor3/
*4 https://optronics-media.com/news/20210712/73924/ 
*5 https://www.nikkei.com/article/DGXZQOUA2148Y0R20C23A6000000/
Norifumi KASASAKU
Researcher (Analyst), Global Intelligence Group (GIG)