"Reorganization Boom in the GOJ"
~Seeking its Political Aim~
June 29, 2022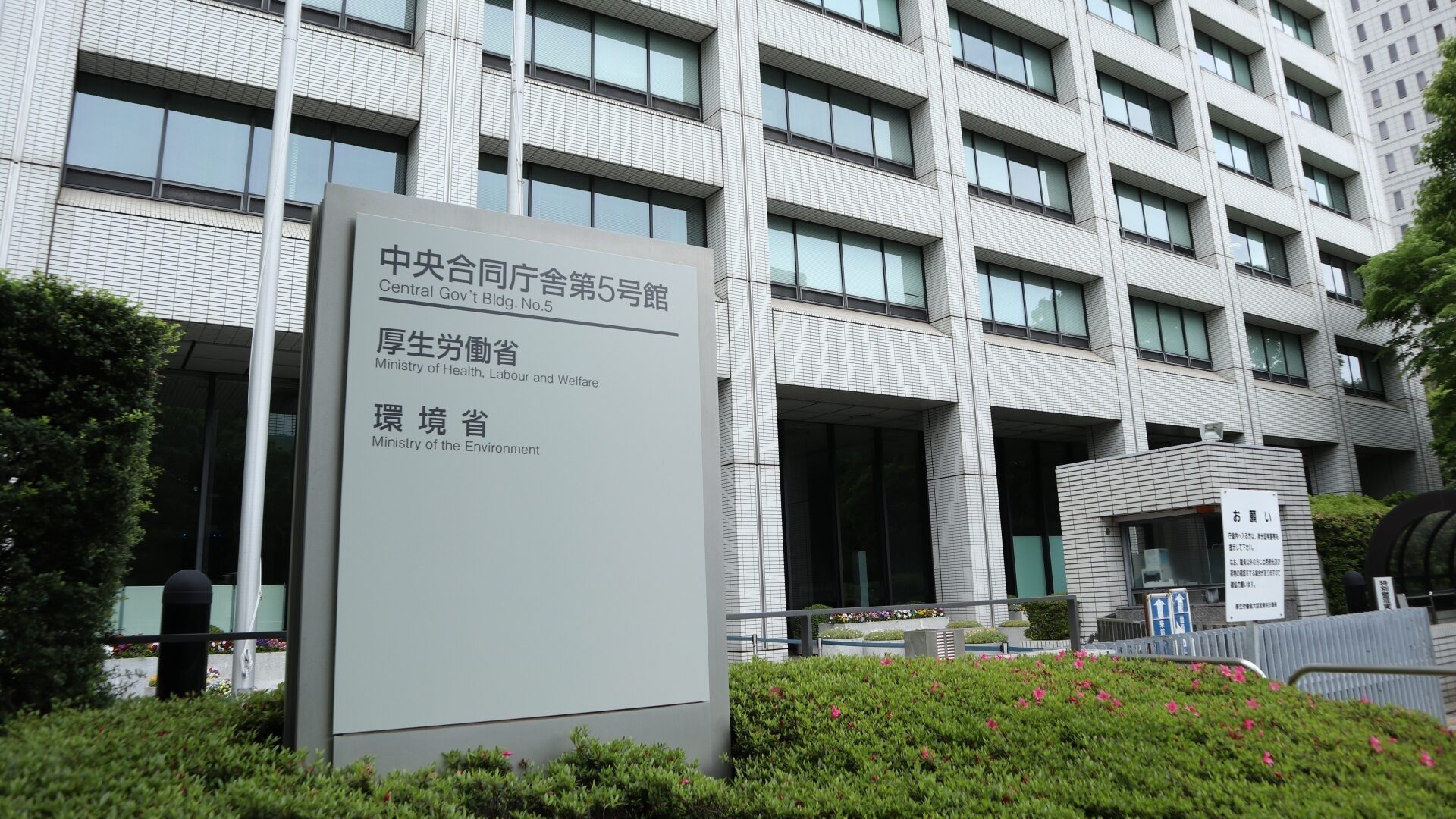 (Source: photo-ac)
COVID-19 has provided serious problems to our society. It is believed that an effective policy on the global pandemic could be the crucial factor in success of epidemic prevention. If a pandemic were to occur again, the Japanese Government would be required to adopt the comprehensive policies toward an adequate effect. Therefore, the role of the public service has to be revised and the Japanese government presented a plan to create a new agency to manage such a problem in June.
In addition, a bill to establish the Child and Family Ministry was enacted by the House of Councillors in May. The ministry is going to focus on tackling issue of children and youth setting a new framework over several ministries. There were a lot of similar cases such as the Financial Services Agency in 2000, the Consumer Affairs Agency in 2009, which was created as means of solving the problems at the time.
(Figure: The Decision of the Diet about the Child and Family Ministry)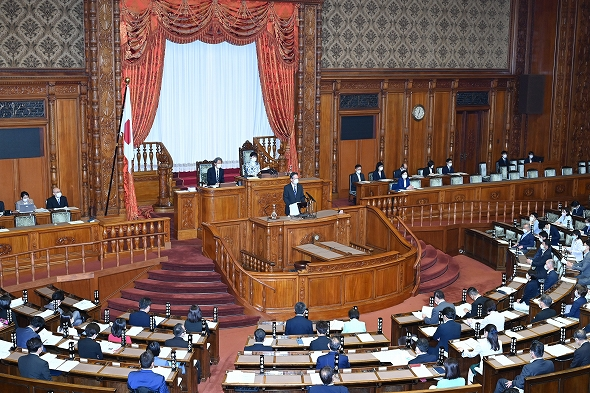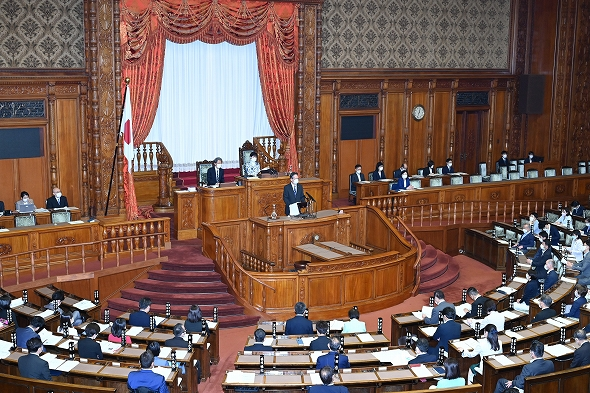 (Source: The House of Councillors)
The most notable event was the reorganization of the central government ministries in 2000. The Japanese government pointed out the two major bases; "from the public sector to the private sector" and "from the central government to the local governments" It was believed that new form of administrations enable to redefine each ministry's purposes and functions and revise discretions which was tend to give excessive influence. As a result, the National Government Organization Law has been changed and concluded that the Cabinet Office and 12 Ministries and agencies were established.
(Figure: The Japanese Government)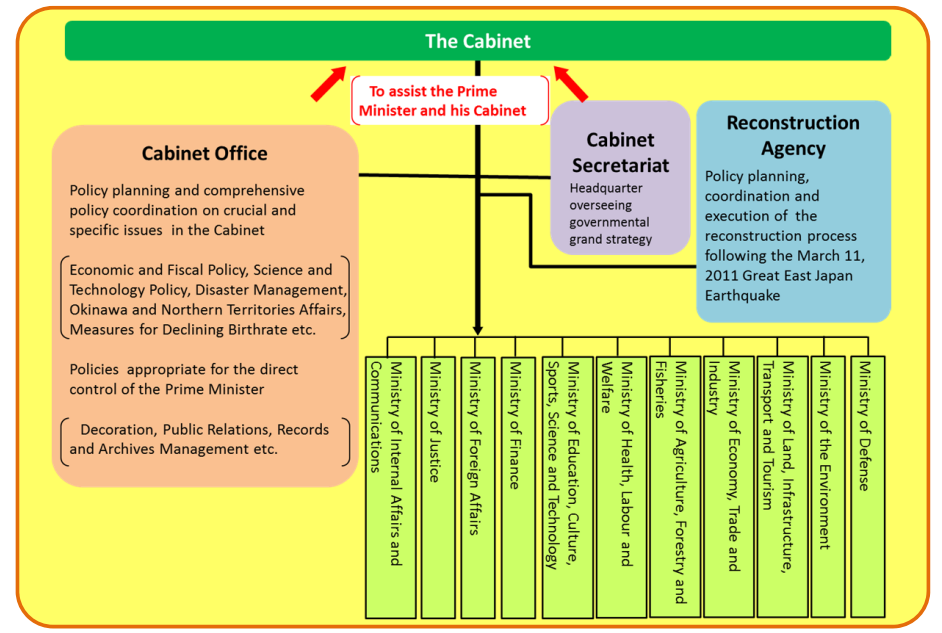 (Source: Cabinet Office)
Therefore, the reform was designed to increase the efficiency of the Japanese government. However, we have to observe the reform more carefully because the revision might have another purpose as well. For example, Takao Komine, a former government official and an economist, said each administration intended to retain their organization when the plan of the government reorganization was launched in the latter half of the 1990s. In addition, Ministry of International Trade and Industry(MITI)wanted to control the Japanese macro economy as well after the reorganization. It turned out that the ministry changed only its name; Ministry of Economy, Trade and Industry (METI), but at the same time the ministry might feel contented because they could acquire "Economy" in its name, which could evoke "macro economy". It meant making a success of their hope to some extent.
In conclusion, the government reorganization also meant acquisition of concessions, while some people condemned that the administrative organization was tainted by patronage. OECD published the report "Public Employment and Management 2021~The future of the public service~" which pointed out that the COVID-19 pandemic was a catalyst for change and the public service had to design a new future. Therefore, we hope that the new agency in the Japanese government could provide a good chance of reviewing a flaw in the current system.
Masatsugu KURAMOCHI
Analyst, Global Intelligence Group (GIG)
(Reference)
https://www.japantimes.co.jp/news/2022/06/15/national/kishida-infectious-disease-outbreak-agency/
https://www.jcer.or.jp/j-column/column-komine/20200817.html
https://japan.kantei.go.jp/central_government/frame_02.html
https://www.oecd-ilibrary.org/sites/1a9499ff-en/index.html?itemId=/content/component/1a9499ff-en
https://www.nippon.com/en/in-depth/d00516/japan%E2%80%99s-problematic-administrative-reform-a-plea-for-neutral-policymaking.html