"Japan as Kingdom of Vending Machine"
~Its History and Future~
June 15, 2022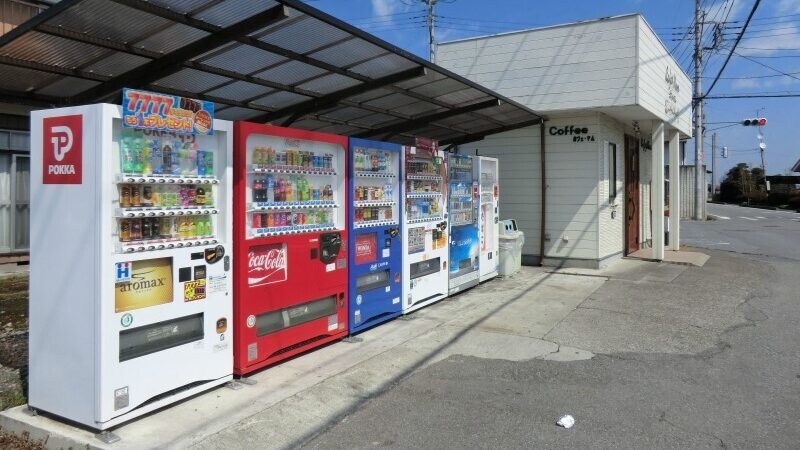 In Japan, there are many vending machines and we regularly have many opportunities to buy a variety of products. It is considered to be a typical scene in downtown areas and office buildings.
Japan Vending Machine Manufacturers Association (JVMA) published the data on the number of vending machines in Japan. In 2021, the number of vending machines in Japan was more than four million and about 56 percent of the machines were beverage vending machines. The United States lead the world in the number of vending machines. The number was about 6.58 million in 2012, however penetration rate of the machine in Japan was estimated to be the highest number in the world, especially given the population and land area.
Vending machines in Japan have a long history. The first machine was developed for selling cigarettes in 1888 and the oldest model in existence was produced in 1904 and used in post offices for selling stamps and postcards.
(Figure: The Japanese oldest vending machine in existence)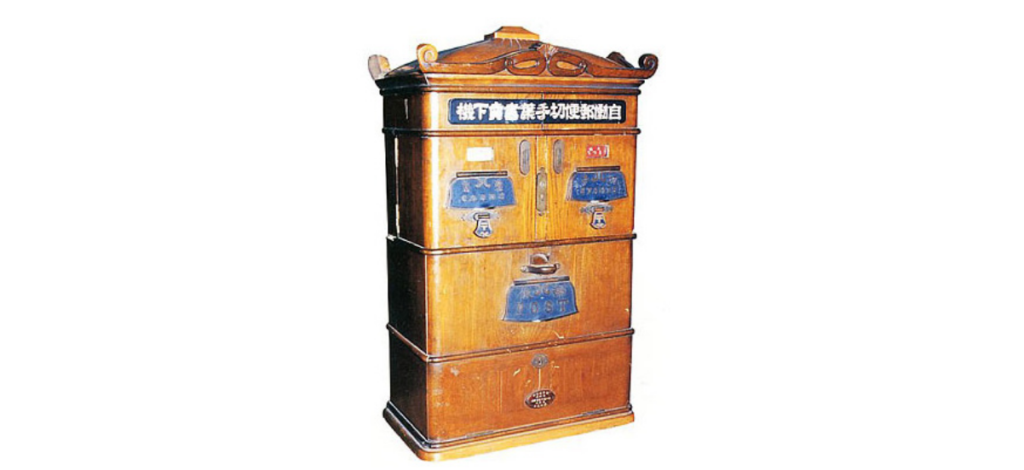 (Source: JVMA)
Since then, a variety of vending machines have become popular. One of the main reasons is believed that Japan is considered to be a place with relatively good public safety. Therefore, vending machines have been spread over the country and are perceived as essential for our life. As a result, people say vending machines become one of the symbols of Japanese culture.
On the other hand, vending machines in Japan, such as beverage vending machines and ticket machines in train stations, have a slightly reduced number over the past few years because the COVID-19 pandemic has caused the decreased demand for beverages and the popularity of train IC cards have grown.
(Figure: The vending machine for frozen foods)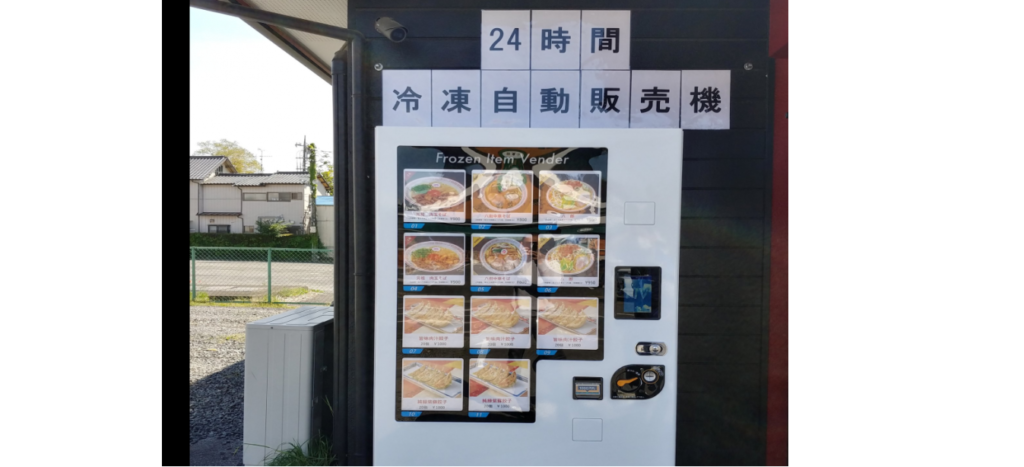 (Source: Japan kuru)
Therefore, we can see the usage of vending machines has slightly changed such as non-beverage vending machines. For example, vending machines selling for frozen takeout foods appeared in Japan because restaurant hours during COVID-19 have become shorter and caused a shift of sales strategy. In some areas, "Gyudon" beef-on-rice meals, "ikura" salmon roe can also be purchased from machines. These days, the importance of quarantines and social distancing has increased. The benefits of purchasing a meal straight from a vending machine are obvious. Moreover, a Japanese pharmaceutical company has developed a machine for selling medicines and started a trial sale in June.
In addition, it is said that technologies for vending machines take a significant role as innovators. One of the latest vending machines uses some new technologies such as AI-powered applications and facial recognition technology. If you purchase a product by online shopping, these shops can offer customized services. Some vending machines also provide similar services through a connected application. Facial recognition technology also may offer a chance to improve services by vending machines. A camera on the machine can recognize the consumers and offer a personalized menu.
In conclusion, the usage of vending machines could be Japanese culture. Moreover, as I mentioned above, vending machines have an impact on technology innovation. The vending machine will be a pretty significant tool in the future, all things considered.
Masatsugu KURAMOCHI
Analyst, Global Intelligence Group (GIG)
(Reference)
https://www.jvma.or.jp/information/information_3.html
https://www.mantlemagazine.com/index.php/2020/02/09/japans-vending-machine-culture-convenience/
https://www.dw.com/en/japans-love-affair-with-vending-machines/a-42150327
https://asia.nikkei.com/Business/Food-Beverage/Vending-machines-for-frozen-takeout-take-off-in-Japan
https://mainichi.jp/english/articles/20210528/p2a/00m/0li/020000c
https://www.nippon.com/en/news/yjj2022011900858/
https://english.kyodonews.net/news/2022/06/47492a0aba4a-japan-drugmaker-tests-medicine-vending-machine-in-train-station.html
https://hackernoon.com/new-technologies-are-revolutionising-the-world-of-vending-machines-for-the-better-5o6d3x5p