The Launch of Collaborative Research with University of Tokyo
May 02, 2023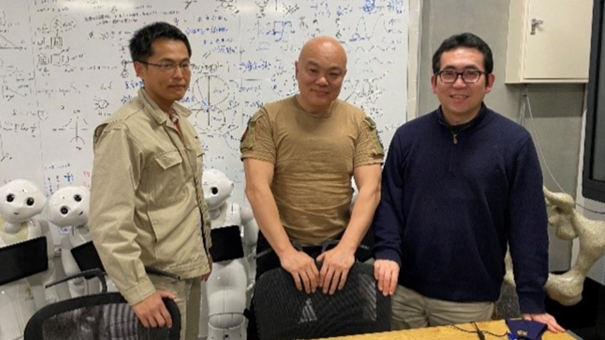 Takeo Harada, the president of our institute, has started joint research project with the University of Tokyo
Takeo Harada has researched artificial intelligence(AI) in the master's course of Rikkyo University's Graduate School of Artificial Intelligence Science in order to lead the way in integrating humanities and science.
From now on, he will participate in a team that will establish a methodology to quantitively conduct moral values treated qualitatively, conduct interdisciplinary research and education based on it in the Social Cooperation and Other Education Course with Mitsuyosi Laboratory of the University of Tokyo. The specifics of the research are as follow.
The Place to conduct:
University of Tokyo.
Subject for Study:
The University of Tokyo, Graduate School of Engineering, Lecture on Morality, Emotion, Mathematics, Science and Society
Research Agenda:
Four moral steps are envisioned, with quantitative means of measuring each step.
Research and development from the computation element, rather than the conventional mechanical and computational scientific approach.
In the bioengineering field, to improve QOL (Quality of Life), we will educate the principle and method of measurement and visibility of sensitivity and its application to the measurement and visualization of morality.
Research Schedule:
From September 2022 to March 2024: Completed all basic designs
From April 2024 to August 2025: Experimental test
We are very excited for waht's come for near future.