Raising Minimum Wage in Japan: A Truly Effective Anti-Inflation Policy or Not?
August 31, 2022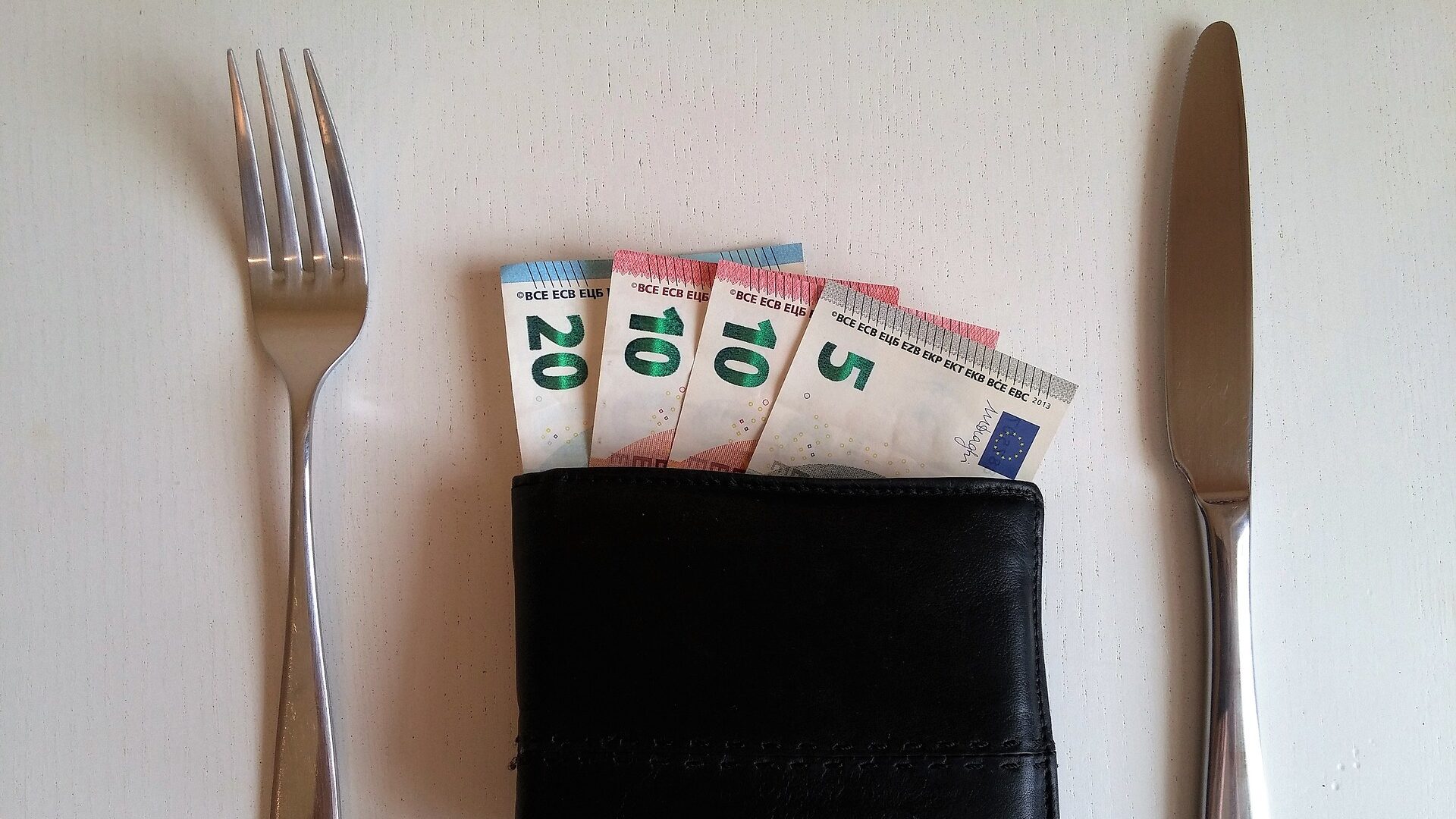 In Japan, like in other countries, the consumer price index (CPI) has been rising sharply due to soaring oil and grain prices as a consequence of Russia's invasion of Ukraine and the weakening of the yen. Without raising wages, the people's livelihood cannot be sustained.
(Figure: Image of the wage gap)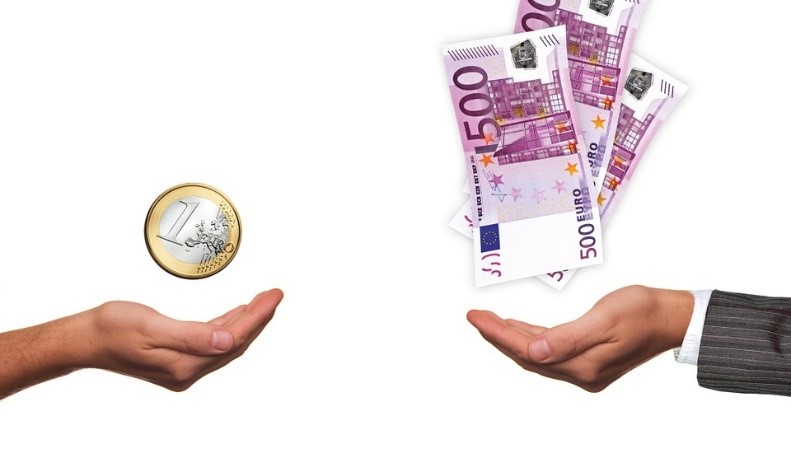 (Source: pixabay)
In light of this situation, increasing the minimum wage is currently an issue of discussion in Japan.
The Council of the Ministry of Health, Labor and Welfare has set a guideline for the national average of the minimum wage at 961 yen (*1). This is the largest raise in history, and the government says it is intended to support households that are increasingly burdened by rising food and energy prices.
Favorable opinions have been expressed from abroad that it was an appropriate decision. Reuters said raising the minimum wage by 3.3%, the largest ever, is a positive turnaround for Prime Minister Kishida's initiative to protect households from global commodity inflation (*2). Bloomberg also introduced comments from Deputy Chief Cabinet Secretary Kihara, who said that it is also important for investment in people and hopes that the raise will be broad enough to be appropriate for the era of "new capitalism" (*3).
(Figure: Transition of Minimum Wage in Japan)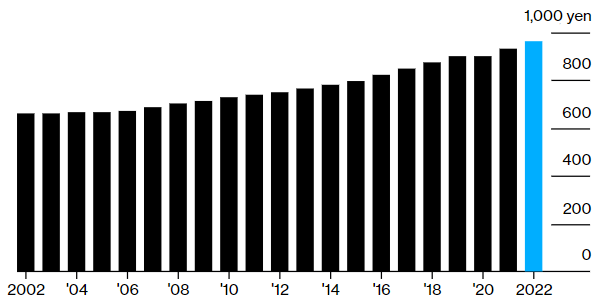 (Source: Bloomberg)
But in the first place, is raising the minimum wage really an effective policy in Japan to deal with the poverty problem?
According to a research report by a policy think tank under the jurisdiction of the Ministry of Economy, Trade and Industry, about half of the workers who work at minimum wage through part-time or casual jobs are housewives and children who are dependent on middle-income household heads with annual incomes of 5 million yen or more (*4).
In other words, there are not so many households whose livelihood depends only on the minimum wage. It is also pointed out that, as a practical matter, there is a reversal phenomenon where the minimum wage level is lower than the amount of welfare payments (public assistance).
(Figure: Trends in the Number of Households Receiving Public Assistance in Japan)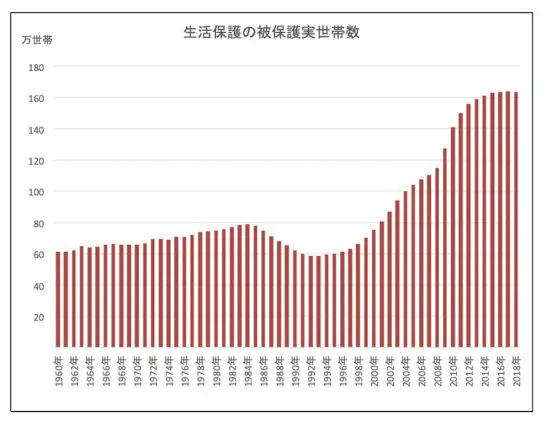 (Source: FINANCIAL FIELD)
In addition, housewives and students who work part-time must keep their income within the borderline of 1,030,000 yen on which income tax is levied. Hence, they are reducing their working hours even though their hourly wages have increased.
So, is there any other effective measure except for raising the minimum wage?
In light of the above issues, the first priority should be to focus on care for the average working income earner, rather than cases where the cost of living is covered solely by minimum wage. For example, it would be more effective to provide a limited-time income tax deduction or to abolish the "1.03-million-yen barrier.
On the other hand, for households that make a living solely on minimum wage, it would be better to provide welfare and inflation allowances on a case-by-case basis.
(Figure: Pay statement)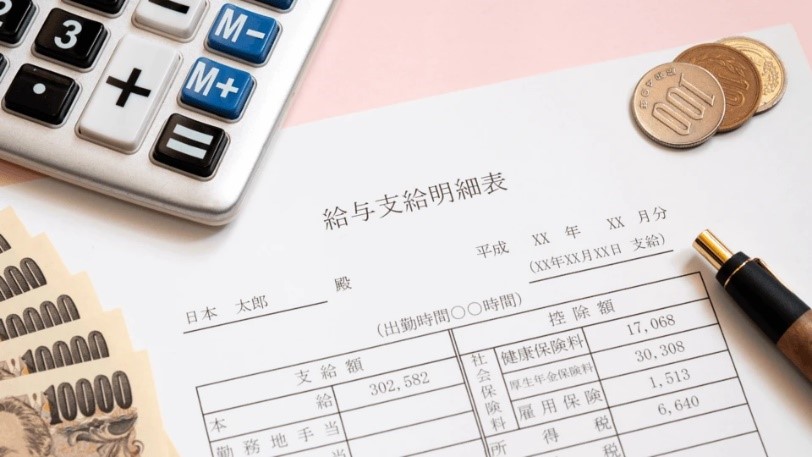 (Source: BOXIL)
At first glance, raising the minimum wage appears to be an effective measure against both inflation and poverty. However, we should rethink the measures in accordance with the actual situations of the economy.
(reference)
*1 https://www.nippon.com/en/news/yjj2022080101031/
*2 https://www.reuters.com/world/asia-pacific/japans-average-minimum-wage-set-rise-record-pace-this-year-nikkei-2022-08-01/
*3 https://www.bloomberg.com/news/articles/2022-08-01/japan-panel-approves-record-minimum-wage-hike-as-inflation-hits
*4 https://www.rieti.go.jp/en/
Hiroyasu HARADA
Manager (Senior Analyst), Global Intelligence Group (GIG)